Every serious business in the world today wants to have a website. It's a pride to say my company has a "window" on the world wide web. However, the primary objective is to attract Internet users to your site in order to discover your company's products and services and convert them into customers. It is therefore important to know how Internet users arrive on your website in order to put everything in place to attract them.
A website is useful for the company from the moment it participates in the increase of its turnover, it is the agency of the company accessible 24 hours a day which is totally freed from any constraint of hourly, remote, always accessible even on public holidays. A profitable website is one that registers a minimum of 200 visits per day. There are even companies called "pure players" that exist only online with no store or physical store anywhere but are making incredible revenues.
It is important to remember that few Internet users know your domain name, mycompany.com, for example to enter it in the address bar of a browser in order to arrive on your company's website, hardly ever. Most will come to your website through search engines including google, bing, baidu and yandex but also through social networks.
Indeed, when the Internet user searches for a product or a service, he types it in google, for example. And google is responsible for crisscrossing the web with its robots in search of web pages on which we can find the words that the user has entered. The result is returned to him in the form of several pages and each of the pages comprising about ten links to websites that talk about the product or service that the Internet user is looking for, as shown in the pictures below.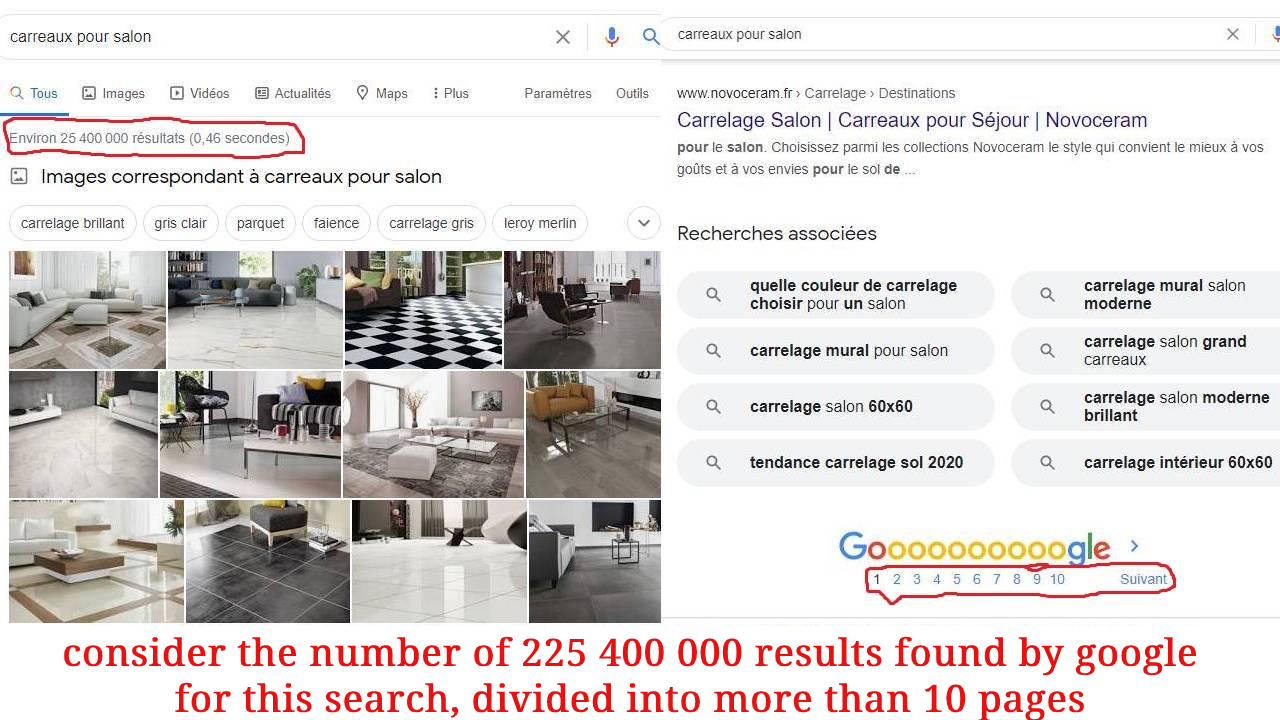 It should be noted that Internet users often do not scroll down the first page to see the web pages indexed at the bottom of this first page. Only websites indexed at the top of the first page, including the first six, have the chance to be visited by the Internet user.
How to make my site appear in the first results of search engines?
The websites whose results appear at the top of the first page are referenced sites, that is to say those whose visibility in search engines has been worked on. And today there are SEO specialists to entrust this work with. And this work is done every day to obtain this position and be able to maintain it.
It is then that you can profit from your investment in website creation and so your website becomes the main agency of your business, the one that significantly increases your turnover.